Can you help support Zola and many other animals like her that come into our care?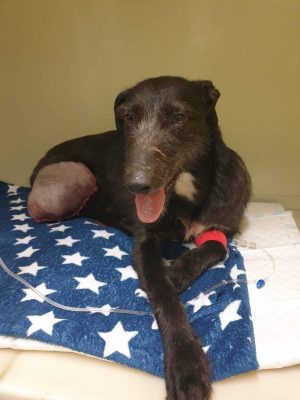 Hello my name is Zola and I wanted to share my story with you.
Recently, a local vet phoned Assisi Animal Sanctuary and asked if they could take me in. I was in a pretty tricky situation and had also been in an accident and hurt my back leg very badly.  
Thankfully, the lovely team at Assisi said yes to helping me! They came and got me from the vet and escorted me in style back to the sanctuary. When I arrived, the staff knew I wasn't comfortable and was in a lot of pain.  Being a Lurcher cross, I'm very tall and need my wiggle legs to keep me held high but I was just too sore and all I wanted to do was lie down but even that was sore too!
After some discussion amongst the staff, I was taken to Glenn Vet Clinic where the lovely staff there examined me and got me booked in as quickly as they could. I just needed somewhere cosy to stay until my big operation day – I needed to have my back right leg amputated.
The Assisi team decided I would spend the weekend with Joy, one of the dog unit team. She took me to her home for the weekend and showed me what it was like to live a life of luxury – she made me feel right at home!
My surgery went ahead on the Monday and was a success. I received great care from the staff at Glenn's. They helped keep me warm and comfortable and I wanted to show them that I didn't mind having 3 legs so set about demonstrating my new walking skills. I am now getting used to life on 3 legs and recovering well in my Foster home.
I'm one of many animals that Assisi helps care for on a daily basis. Without the kind support from the public this wouldn't be possible, but thanks to you all, animals like me, regardless of our previous experiences, are now living full and happy lives. As for now I will continue to recover in my awesome new foster home – they love spoiling me and I have even made new friends!
If you think you can help Assisi cover the cost of my operation please consider making a small donation by clicking the button below.
Thank you for taking the time to read my story.
Love Zola
Welcome to Assisi Animal Sanctuary
Founded in 1997, Assisi Animal Sanctuary is Northern Ireland's largest independent animal welfare charity, providing shelter for up to 700 companion animals in our Sanctuary each year.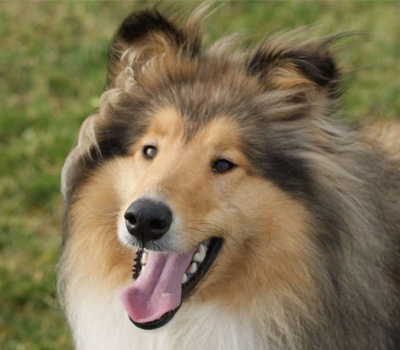 Adopt a Pet
Rescue is our favourite breed. Why not consider adopting an unwanted or rescue animal? At Assisi we have dogs, cats, rabbits and guinea pigs all waiting for new, loving forever homes.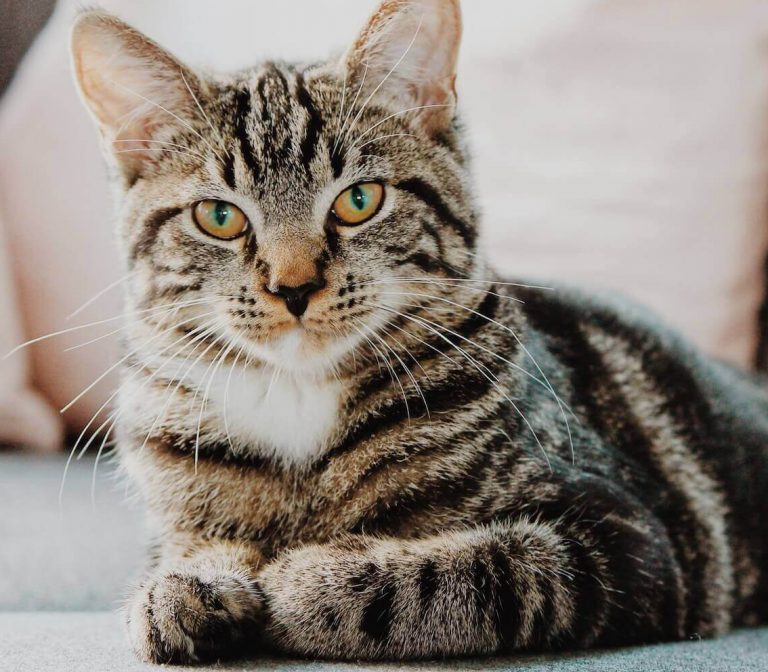 Sponsorship
For as little as 20p a day, you could provide multiple unwanted and homeless animals each year with warm shelter, food, medical care and the love and happiness they deserve until they find their forever home.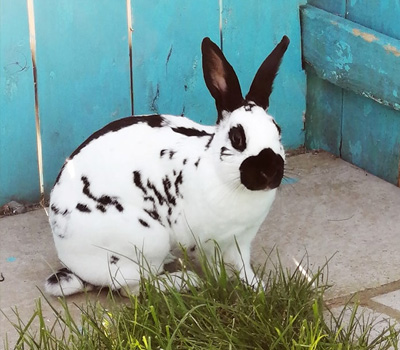 Volunteer
Can you spare 3-4 hours each week - by volunteering with us you will meet new people, gain new or use existing skills, gain experience and ultimately make a big difference to animal welfare.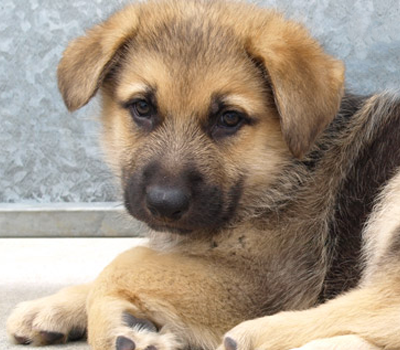 Legacy
Leave a gift in your will. A gift left in your Will is a great way to ensure that your love of animals and interest in their well-being is continued into the future.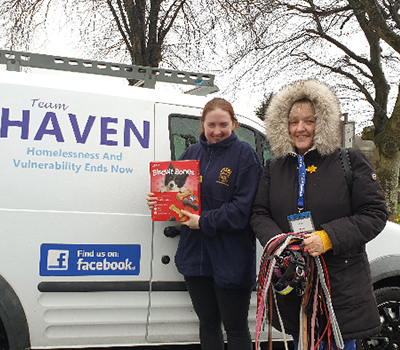 Outreach
Our Outreach Scheme came about because there was a clear recognition that there are individuals and families within our community who struggle to make ends meet and provide food for themselves, their families & pets.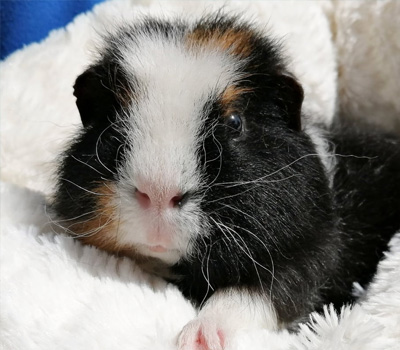 Membership
Your support helps us feed the animals in our care, give them excellent veterinary treatment and provide them with toys and treats. Become a member today.
Assisi relies on donations from individuals and organisations within our community to keep our Sanctuary going. Your donation will make a huge difference to the wellbeing of the animals in our care and help us to provide the much needed day to day requirements to meet their welfare needs.
Are you looking for a new companion? We have lots of animals ready for their forever homes.
Lets help animals together
Please contact us for a chat about how you might be able to help in our work to protect and care for stray or unwanted companion animals.  Thank you.