Can you give an unwanted or stray animal a loving new life and forever home.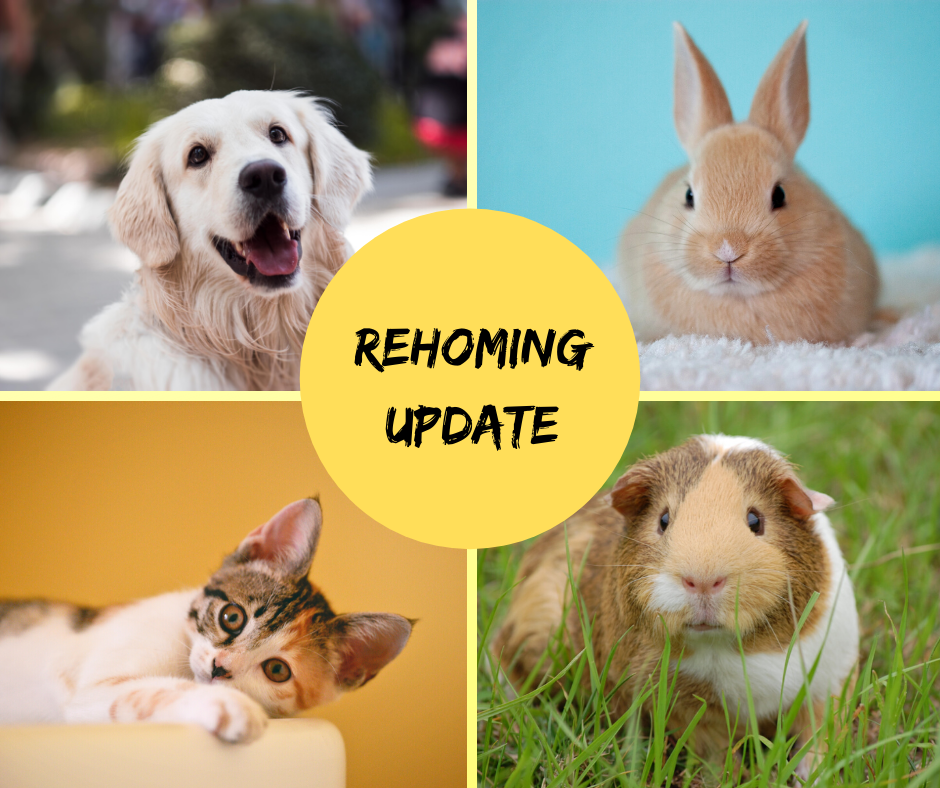 While we are rehoming, the sanctuary is still closed to visitors. 

Please do not

 visit the sanctuary unless you have an appointment.

Our staff will guide you through the new rehoming procedures and you must complete an application form prior to the adoption process. This can be found on our website 

https://www.assisi-ni.org/adoption-application/

Animals needing new homes will be featured on our website so please visit frequently to see new faces as they arrive for adoption. We do not currently have the capacity to provide a matching service and will rely on you to make contact with us when you are interested in a particular pet on our website.

We will try to respond as soon as possible to all enquiries.
Thank you for supporting Assisi and we look forward once again to helping you find your newest family member.
If you are interested in rehoming, please select your preferred animal and complete an application form
Our rehoming hours have changed. We are currently running an appointment only system for visiting and rehoming our animals.
The rehoming process is easy, our staff will guide you to the most suitable pet and ensure that you have all the support and information you need to welcome a new pet into your home.
Assisi relies on donations from individuals and organisations within our community to keep our Sanctuary going.  Your donation will make a huge difference to the wellbeing of the animals in our care and help us to provide the much needed day to day requirements to meet their welfare needs.