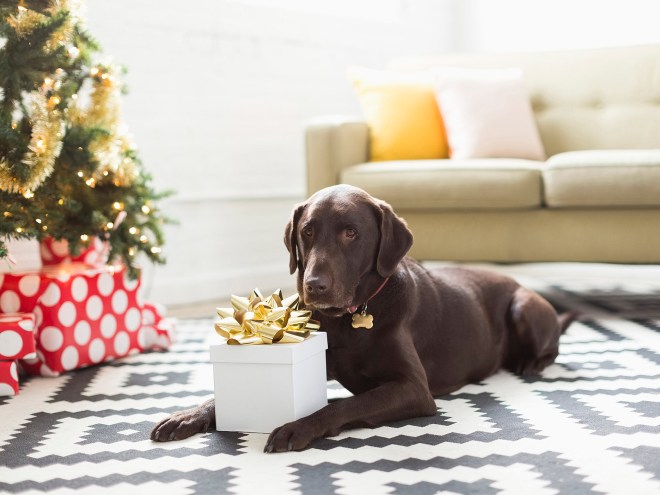 ADOPTION ADVICE
Christmas is just around the corner and around this time of year we often receive requests from people wanting to adopt an animal as a Christmas gift or surprise. Although we are certain most of these requests are genuine and legitimate, there are several reasons why we do not advise it.
To help you make an informed decision this holiday season, here is some of Assisi's best guidance on why we do not endorse the rehoming of animals as surprises or gifts:
CHOOSING A PET IS PERSONAL
Is the recipient of your gift aware of your intention? Is it the right time for them? Is the animal you are choosing the one they would choose for themselves? Are they fully ready and willing to accept the long-term financial and practical commitment of owning an animal that could live for 15 or more years? Pet ownership is a long-term commitment that needs careful consideration. Sadly, all too often, soon after Christmas, as these cute little animals start to grow and people realise they are unable to invest the amount of time, energy and work to train them, walk them, the cost of feeding them and insuring them etc., we see so many of them being offered or returned to rescue centres or given free to a good home.
THE HOLIDAYS ARE BUSY ALREADY
Animals, especially ones adopted from rescue or the pound have already been living in a stressful situation and putting them into another loud, busy, stressful situation where they are expected to react with joy as they are a 'gift' is unfair. We cannot put this pressure on an animal and expect them to be settled immediately. We usually advise you allow several months before an animal is fully settled and that you have a quiet area for them to have as their own so they learn to trust you and their personality can shine through.
PETS ARE NOT TOYS
Growing up with a pet is wonderful for children and animals both. Bringing a pet into the home, even an older animal from a shelter, is a big responsibility that should be shared with the whole family. That can be hard to do with all the excitement going on at Christmas! Why not perhaps gift a few items pertaining to animals, e.g. a lead or collar, food bowls, toys etc., that way your little ones can have the excitement of the moment and the future joy of going together as a family and adopting in a way that ensures you are getting the right pet for you at the right time.
Should your family wish to adopt an animal from us, we request that the parents or guardians of the household come to the Sanctuary and apply, and that all the family meet the animal at some point to ensure they develop a bond with you before adoption so it is less stressful on the animal. We provide as much background and current history on the pet as we can, all our animals have been given veterinary care and we are always available for advice. We would be glad to welcome you and help your family find a furry friend to love.